We're very excited to be involved in this long-standing family day out - Ambury Farm Day - full of farm-yard fun, from animal petting, wood chopping, sheep shearing to farm rides and now, the opportunity for people to experience a General Collective Market – many of them for the first time.
The latest in from Auckland Council on Ambury Farm Day. 
Published: 11 September 2019
https://ourauckland.aucklandcouncil.govt.nz/articles/news/2019/09/see-cow-milking-up-close-at-ambury-farm-day/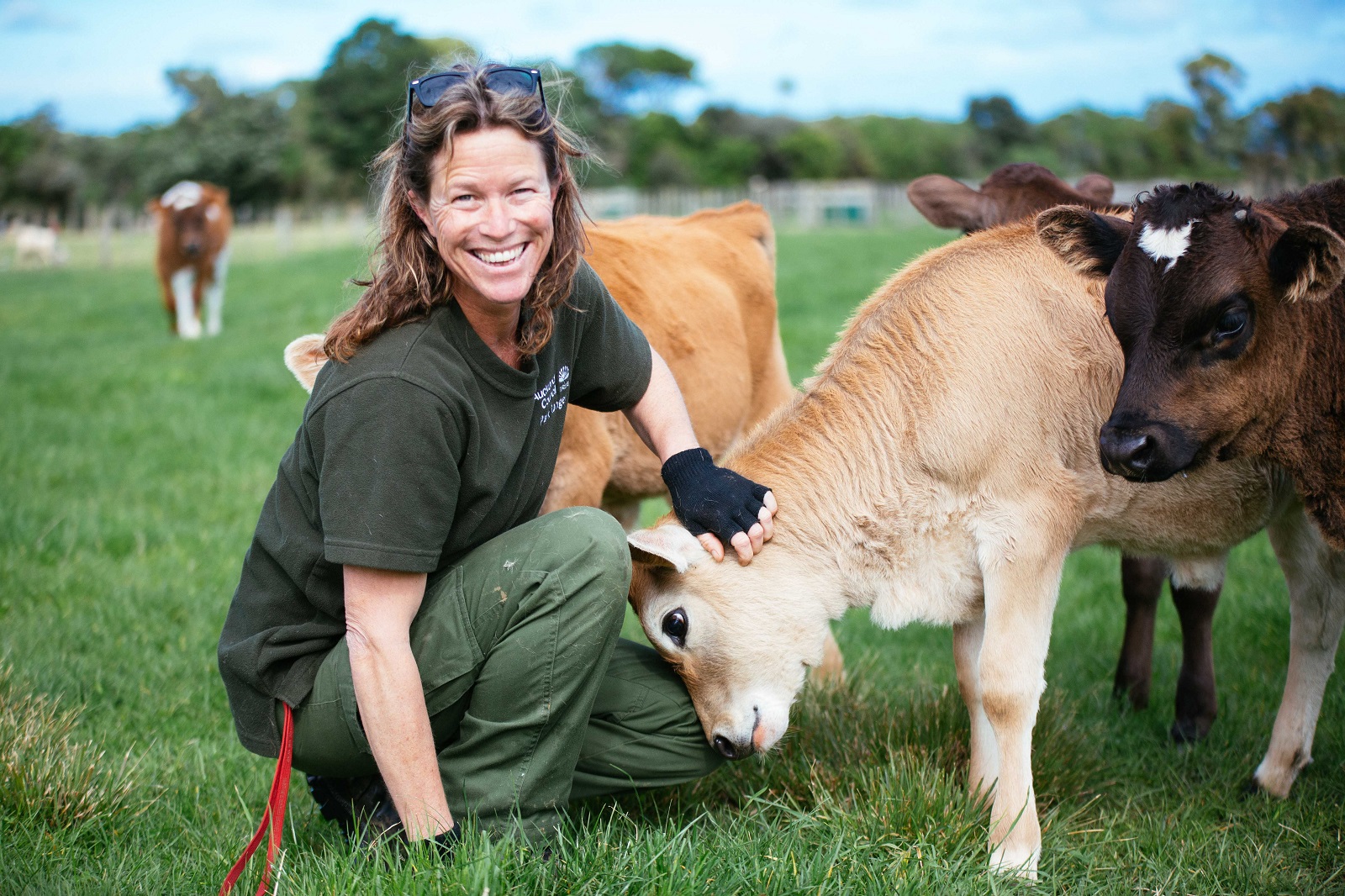 Ambury Farm park ranger Janine Nillesen with some of the hand-reared calves.
The milking of cows at Ambury Regional Park provides children with a "valuable insight" into where dairy food comes from says park ranger Janine Nillesen.
"So many kids only can associate the word 'dairy' with the place down the road where they buy lollies – and not with milk," she says.
Between mid-July and early December, six dairy cows are milked once a day (at around 9.45am) at the Auckland Council-owned Ambury Farm in Mangere.
Janine says the milking of the farm's three Friesian and three Jersey cows is "first and foremost about education".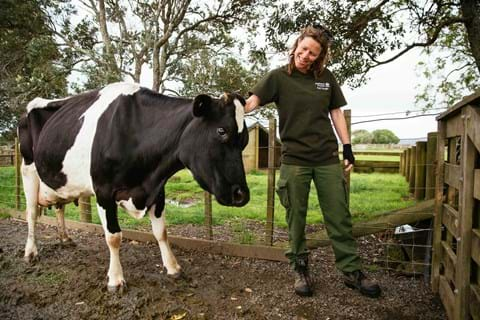 Ambury Farm park ranger Janine Nillesen with one of the six dairy cows.
"We've been holding milking demonstrations for the public and schools since the farm began and they are a really important part of our education programme.
"Children can get to see cows up close and see the milk come down into the trays. They are usually surprised to see the milk doesn't come out white like they are used to seeing it – but creamy coloured."
She says comments from the crowd vary.
"Sometimes children will ask why are we milking bulls? They're referring to the cows with horns," she laughs.
The milk extracted is used to feed other farm animals and donated to a local farmer to feed his calves. 
Janine says it is also about keeping a link to the farm's heritage – which began in the early 1800s.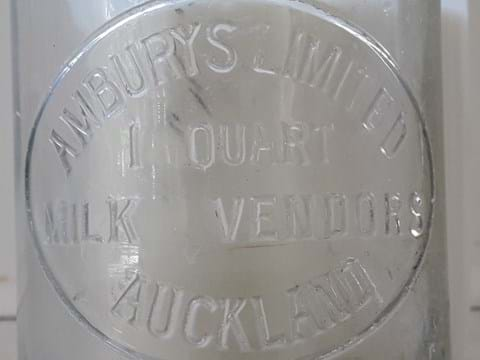 An old milk Ambury Milking Co bottle used for home deliveries to Aucklanders. Owned by the Ambury brothers, Stephen and Joseph, the Ambury
Owned by the Ambury brothers, Stephen and Joseph, the Ambury Milk Co supplied milk to the people of Auckland.
"So, it's about honouring that heritage and keeping that history alive."
During Ambury Farm Day on Sunday 20 October, Aucklanders will have the chance to watch cows being milked on the hour, starting at 10.30am
First held in spring 1988, Ambury Farm Day is about making farming and outdoor recreation accessible to all Aucklanders – connecting the city with country life.
There will be displays and activities for everyone of all ages to enjoy, including animal petting, wood chopping, sheep shearing, vintage farming machinery, farm rides and a market. 
Janine says the large event takes more than 200 committed volunteers to help make the event happen.
About Ambury Farm Day
When: Sunday 20 October 2019, 10am-4pm.
Where: Ambury Regional Park, 43 Ambury Road, Mangere Bridge, Auckland.
Cost: Free entry and free parking. Most activities free (some have a minimal charge).
General Collective Market Day at Ambury Farm Day > https://www.facebook.com/events/1301018233398523/
Ambury Regional Park is one of 27 regional parks managed by Auckland Council.
It is a working farm with a variety of cattle and sheep, as well as goats, chickens, pigs, a horse, turkeys, rabbits and peacocks.