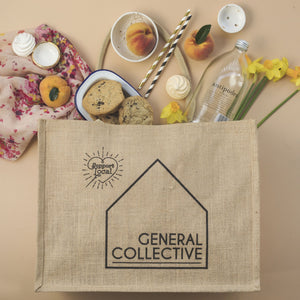 General Collective Shopper
The General Collective shopper is a must-have! The inner is laminated with a very thin film of protective coating, which is heat-sealed and protects it and everything else from those untimely breaks, leaks and spills. The generous gusset enhances its ability to stand up by itself - it is very durable and strong.
It's a great choice for groceries, shopping and the all-around "anything" bag!